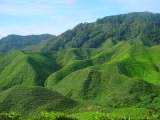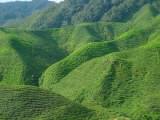 Cameron Highlands. The lush tea plantations of the mountainous Cameron Highlands.
Penang.
The Penang beaches were a letdown after what we had experienced in Thailand.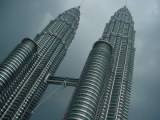 Kuala Lumpur. The Petronas Towers are claimed to be the worlds tallest buildings standing out in the centre of Kuala Lumpur. Tourists are only allowed to visit the towers bridge which joins the 2 towers together. Although this is only half way up, it still offers fantastic views over the capital: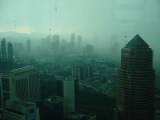 Before and after the storm! After a sunny, clear view over the city, things suddenly changed drastically. A huge storm blew in and not only shook the towers and bridge violently but the towers took 2 direct lightning strikes, quite a scary experience! Most of the other visitors moved back into the safety of the towers with just Dom and I on the bridge to take in this wonderful show of nature!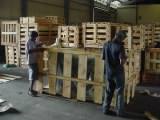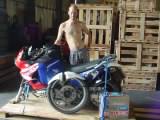 Crating the Bikes. The bikes being crated for the ship trip from KL to Perth.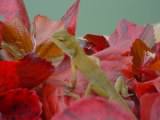 Wild Life in KL.
Lizard in Kuala Lumpur